2019 Maserati GranTurismo Sport
2019

Maserati GranTurismo Sport
Starting MSRP

$TBD
*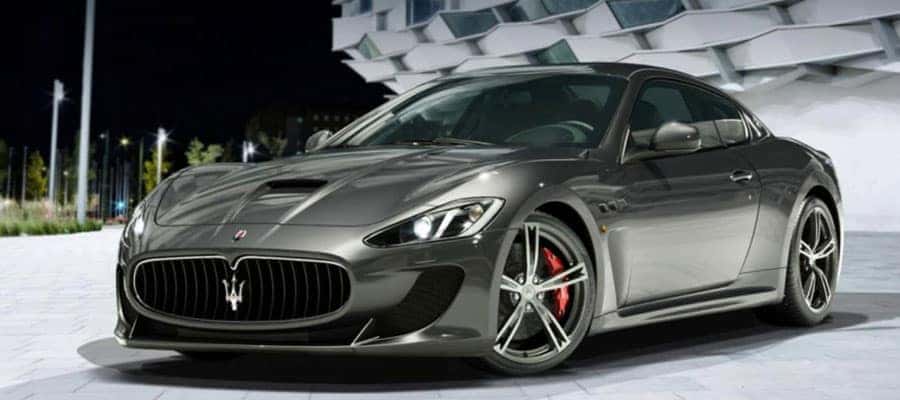 Proudly Serving North Olmsted, OH
What's the Price for the 2019 Maserati GranTurismo Sport?

The starting MSRP of the 2019 Maserati GranTurismo Sport is $TBD. *
How Many MPG Does the 2019 Maserati GranTurismo Sport Get?
The 2019 Maserati GranTurismo Sport is capable of achieving 13 mpg in the city and 20 mpg on the highway. **
What's New for the 2019 Maserati GranTurismo Sport?

In 2018, Maserati stated that it will be displaying a revision of its GranTurismo Sport vehicle in 2019. This next-generation beast is coming with many new changes to its appearance and hardware. This particular vehicle is slated to come in a coup and a convertible version. In addition to that, consumers can expect at least two different trims, which includes the Sport and MC. The brand-new architecture will include an all-aluminum platform. When it comes to sports cars, keeping them stuck to the road is always a challenge because they possess so much power and speed. The 2019 Maserati GranTurismo Sport has proficiently lowered the car's center of gravity for better overall performance. The chassis will come a lot stiffer and overall weight has been decreased. Of course, this change in weight will drastically effect GranTurismo's acceleration. This 4.7-liter V8 engine has plenty of power thanks to producing 460 horsepower as well as 520 pound-feet of torque. This dynamic engine will be paired with a six-speed automatic transmission. The driver of this beast will love the choices in driving modes that can be accessed when encountering harsh weather conditions as well as harsh environments. Available options included are Auto-Normal, Auto-Sport, Manual-Sport, Manual Normal and Ice.

The 2019 GranTurismo Sport is a two-door vehicle, but it will host four seats. The seats will be laced with premium leather for comfort, and the front seats can be adjusted for better support. The vehicle's dashboard and the instrument panel has a more contemporary feel. Maserati has done a wonderful job of incorporating an 8.4-inch touchscreen display within its center console. This is the latest and greatest infotainment center that this automaker has ever constructed. Nothing is being left to chance with the Turismo Sport. Technological advancements are here in abundance, which comes in a USB connector, Android Auto technology, Apple CarPlay, an SD card slot, Bluetooth and built-in navigation. What more could you ever ask for in a sports sedan? The staff at Cleveland Motorsports is awaiting all interested car enthusiasts.
2019 Maserati GranTurismo Sport for Sale in North Olmsted, OH

This is the perfect dealership for viewing the 2019 Maserati GranTurismo Sport in all of its glory. This is a friendly service with a smile, and if your lucky, we'll provide you with an exceptional test drive.
---
** EPA estimated mpg. Actual mileage may vary.