2018 Maserati Levante vs Porsche Cayenne
Specs at a Glance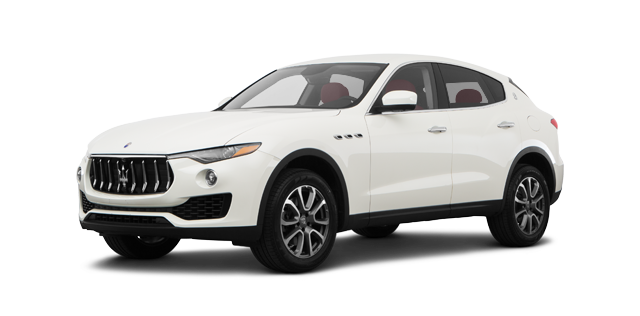 2018 Maserati Levante
Engine Torque
369 ft-lbs @1750 rpm
---
2018 Porsche Cayenne
Engine Torque
295 ft-lbs @ 3000 rpm
2018 Maserati Levante vs 2018 Porsche Cayenne
Proudly Serving North Olmsted, OH
You might be wondering whether you should buy the 2018 Maserati Levante or the Porsche Cayenne. Maserati has chosen to dip its toes into the SUV market this year, and we can't say we're disappointed with the new Levante. When you pitch it up against the Porsche Cayenne, this car comes out swinging both fists of fire. When Maserati realized they could make a profit off diversifying their market, they chose to do it, and they have continued to apply the premium badge to this premium off-road vehicle.
Safety
Unlike with the Porsche Cayenne, the Maserati Levante has an abundance of luxurious safety features that will keep you and your family safe while on the road. This car has excellent capabilities, and it can be put to good use quite easily. You have responsive handling while on the road, which can mean the difference between a major accident and avoiding one. The Levante comes fully equipped with load-leveling suspension, and you have a handy towing of up to 6,000 pounds. Contrast that with the Porsche, they don't have load leveling suspension, and while the manufacturers listed it as a capable crossover, you probably shouldn't use this vehicle for towing if you want to keep it running.
Under the Hood
You basically can buy the 2018 Maserati Levante in three different versions. You might, for example, choose the base model, which is a diesel, and it has 271 hp 3-liter V6. You can upgrade to the V6 twin-turbo petrol, which sports 345 horsepower and a 3-liter engine. Finally, you can choose to go with the 424-horsepower Levante S, which has become a more potent version of petrol motors. Meanwhile, the Porsche Cayenne Diesel doesn't perform quite as well as its rival. You get a V6 turbo diesel 3-liter engine, which produces up to 259 horsepower. That's about 11 horsepower fewer than the base model of the Maserati Levante.
Price
The 2018 Porsche Cayenne costs $3,000 more than the 2018 Maserati Levante, and in general, you get a better value for the Levante than what you might with the Porsche. For example, while the Porsche Cayenne can go from zero to 60 in 6.1 seconds, the Maserati Levante can also reach from zero to 60 in 6.1 seconds, so you pay less and receive the exact same performance in terms of acceleration.
If the 2018 Maserati Levante wants to keep up with the Porsche Cayenne, it will have to perform at its best because otherwise, it will fail in a big way. The Maserati Levante is the new kid on the block compared to the Porsche Cayenne, and despite this fact, the Levante still somehow manages to match up in a battle against the Cayenne.
Which one should you buy? To be fair, they're both luxurious cars that a lot of people would be more than happy to own if they could afford it. However, the 2018 Maserati Levante does seem to give you a better bargain for your money than what you'd receive if you were to buy the Porsche Cayenne. Levante describes what feels like a warm Mediterranean wind that can suddenly transform into a blasting gale. For that reason, it has been aptly named. Reaching beyond its renowned sports heritage could be a risky move, but Maserati has made it as a calculated move, nevertheless. When you square off the two luxury car brands, they both have excellent things to offer customers.
---